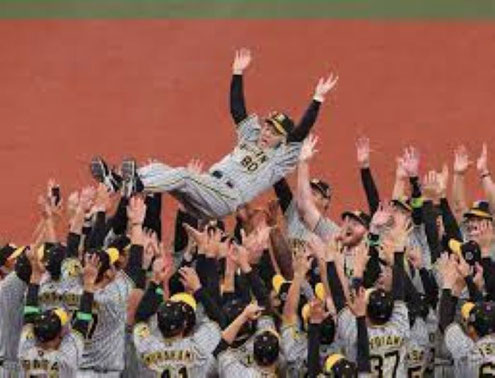 I am Yoshida, president of Yamada Shusei Ltd., a professional apparel garment repair group in Nagaoka City, Niigata Prefecture.
The Hanshin Tigers have won the league championship for the first time in 18 years and the Japanese championship for the first time in 38 years.  One of the pillars of this success is undoubtedly the support of the Hanshin fans. For companies, it is an essential theme to create fans and to be loved by them, so I would like to learn from the Hanshin Tigers.
1) Tradition and Brand Strength
 The Hanshin Tigers is a historical baseball team founded in 1935. Representing the Kansai region, the team has produced many great players and famous games. The Hanshin Tigers' uniforms, logo, and cheering songs are famous in the professional baseball world and have become the identity of the fans.
 We, as business managers, can also increase customer loyalty and satisfaction by respecting our company's history and culture and enhancing our brand image.
2) Close ties with the local community
 The Hanshin Tigers places great importance on relationships with local fans and sponsors. Hanshin Koshien Stadium is one of the oldest stadiums in Japan and is the home of the Hanshin Tigers. The Hanshin Tigers also actively participate in local events and charity activities to deepen their relationship with their fans.
 We, as business managers, can also enhance our competitiveness by considering how our business and products can contribute to the local community and by building a relationship of trust with the local community.
3) Challenge and Innovation
 The Hanshin Tigers have been constantly challenging and innovating, even though it has been 18 years since they won the league championship and 38 years since they were Japan's No. 1 team. Akifumi Okada, who returned as manager this season, has worked to strengthen the team by developing young players and using foreign players. The Hanshin Tigers are also using data analysis and AI technology to improve their strategy and training.
 We managers can also seize opportunities for growth by innovating our businesses and products, introducing new technologies and methods to respond to changes in the market and environment.
 As we congratulate the Hanshin Tigers for winning the championship in Japan, let us managers also review our own strengths and attractiveness, strengthen our relationships with customers and local communities, and make daily efforts to continue to challenge and innovate.