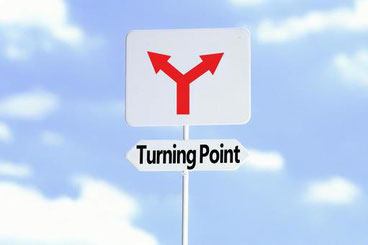 I am Yoshida, president of Yamada Shusei Ltd., a professional apparel garment repair group in Nagaoka City, Niigata Prefecture.
"Turning point" is a term used to describe a decisive moment or milestone in a person's life, an organization's history, or an international situation that marks a major change in the course of events or circumstances.
My personal keywords are "freedom," "together," "fruitful harmony," and "creation". Conversely, the keywords that have colored my way of life so far have been "selfless," "alone," "steady and diligent without questioning results," and "following precedent". It is easy to say, but reframing one's own values is quite a big challenge.
However, when I feel that it is not a coincidence that the problems caused by Big Motor and Johnny's Office have become social responsibility issues at the same time, I strongly feel that I too must change now.
Looking outside the company, the emphasis has reversed from the days when "profitability" was prioritized over "governance," and the emphasis has shifted to "social responsibility" and "sustainability. In addition, looking internally, the emphasis has reversed from an era when "productivity" was prioritized over "employee satisfaction," to one in which "work style reform" and "diversity" are now required.
What is first required of managers in these changing times is not to make decisions in step with their surroundings, but to make decisions based on firm conviction and with a willingness to take risks, or to have the courage to say, "NO! Believing this, I would like to move forward step by step.