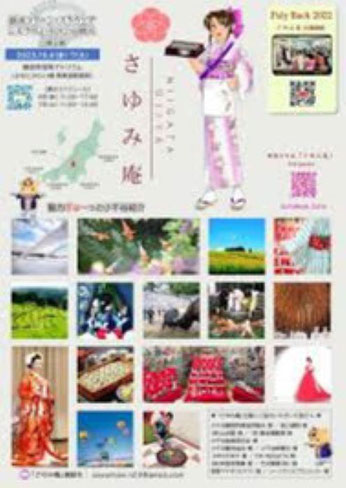 I am Yoshida, president of Yamada Shusei Ltd., a professional apparel garment repair group in Nagaoka City, Niigata Prefecture.
On October 6, I was on a one-day business trip, and I dropped by the Silk Summit 2023 in Yokohama held at the Yokohama City Hall, where there was an exhibition booth of Ojiya City in Niigata Prefecture, my hometown. It makes me happy to see people from my hometown working so hard.
What made me even happier was that the "Sayumian" booth was organized by "Sayumi-san," a student at Niigata University who is full of love for Ojiya. I had a chance to talk to her for a while, and she told me that she is currently a senior at the university, and that after graduation she would like to go on to graduate school to do research that will further revitalize her hometown Ojiya.
I was even happier to see young people working hard. I felt as if I had found like-minded people, regardless of age, who were trying to make their hometown a little better, and I decided to do my best to make it even better.
I was so happy that I bought a lovely "leaf coaster" to commemorate the event. By the way, there is a difference in texture and coolness between Ojiya Chijimi (linen) and Ojiya Tsumugi (silk).