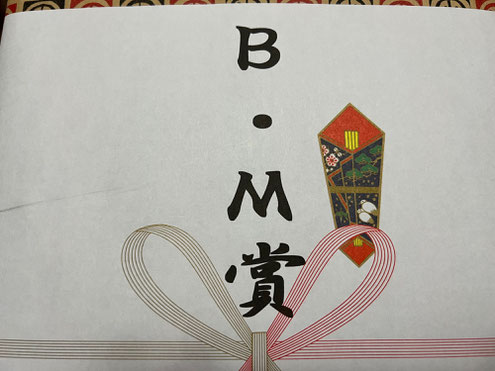 I am Yoshida, president of Yamada Shusei Ltd., a professional apparel garment repair group in Nagaoka City, Niigata Prefecture.
On October 3, I participated in a golf competition. This was my second time to play the course, the last time being five years ago.
I practiced several times at the driving range before participating, but the results were disappointing.
The result was that I came in last out of about 40 participants and received the booby prize.
I will not be discouraged by this result and will continue to play golf.
There were some good things about participating in the event. One is that I was able to play in pleasant autumn weather conditions. One is that I was able to deepen my friendship with those who played the round with me, transcending differences in age, position, and experience. One is that I became acutely aware of my own physical condition. My knees began to ache gradually during the round, and it was quite difficult to walk in the latter half of the round.
At first, I thought that I was not getting enough exercise, but when I looked around at the participants, some of them were in their 70s and 80s, so I was not convinced that I was simply not getting enough exercise.
When I got home, I asked myself, "Why does playing bring me to my knees?" I did some research on the issue. As a result, the cause emerged as physical, especially "lack of flexibility around the ankle and hip joints," rather than a technical problem. 
This is not just a problem of golf play. I decided to take a new approach to physical maintenance. Good health is the key to success, right?