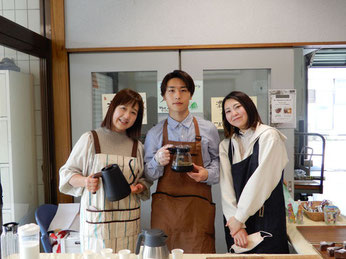 I am Yoshida, president of Yamada Shusei Ltd., a professional apparel garment repair group in Nagaoka City, Niigata Prefecture.
We had applied for the 10th round of the Business Restructuring Subsidy, and the results were announced on September 22.
We are relieved to hear that our application was successful. The name of the business plan is "SDGs! The challenge of a highly functional, human- and environment-friendly café laundry business that leverages the strengths of the garment repair industry".
The entire staff continues to work hard on preparations. The grand opening is scheduled for April 2024, and preparations are steadily underway, including planning a tasting event for current employees under the name "yoriito".
We have also started to create the YORIITO website and update it sequentially so that you can enjoy the process of completing the project with us.
The Business Restructuring Subsidy is a system that allows small and medium-sized enterprises, etc. that have experienced difficulties in their business activities due to the effects of the new type of coronavirus infection to receive subsidies from the government in order to advance into new businesses or change business categories.
Since the grants are only given to businesses that meet strict screening criteria, the adoption of a business plan itself proves the business's management ability and potential, and taking on the challenge of a new business demonstrates creativity and innovation in response to social needs.
Under the new organization, we will continue to grow while accumulating social credibility one by one, but without losing sight of the excitement.