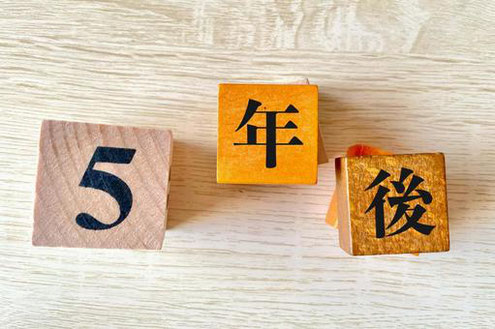 I am Yoshida, president of Yamada Shusei Ltd., a professional apparel garment repair group in Nagaoka City, Niigata Prefecture. 
The image of management in Japanese society has changed over time.
The evolution of leadership theories such as trait theory and behavioral theory shows that the qualities and behaviors required of managers have also diversified.
For example, charismatic leadership was emphasized during the period of rapid postwar growth, but during the recession following the collapse of the bubble economy, transformational and ethical leadership gained attention.
There has also been a change in the image of management required after the Corona Disaster.
As a manager myself, I am interested in leadership theory because I am in the process of experimenting with leadership that fits me.
Currently, the following points need to be addressed.
1) The business environment is becoming more complex, diverse, and uncertain due to the impact of globalization and digitalization.
 Under these circumstances, it is difficult for managers to accomplish everything on their own. Instead of charismatic strong leadership that leads with one-man management, leadership that coordinates and brings things together is required.
(2) Importance of the ability to adapt to organizational change and flexibility
 The concept of agile leadership is attracting attention. Agile leadership is leadership that learns quickly, adapts, and innovates in an uncertain environment. Agile leaders identify their own and the organization's strengths and weaknesses, clarify goals and strategies, promote team collaboration and autonomy, and provide feedback and evaluation.
(3) Increasingly demanding sense of social responsibility and public service.
 The concept of stakeholder leadership is under review. Stakeholder leadership is leadership that aims to meet the needs and expectations of the organization's stakeholders (customers, employees, shareholders, local communities, etc.). Stakeholder leadership emphasizes dialogue and trust with stakeholders, aligns values and interests, and contributes to the creation of a sustainable organization and society.
(4) Reaffirmed Importance of Humanity and Emotion
 The concept of authentic leadership is receiving renewed attention. Authentic leadership is leadership that acts based on one's own values and beliefs and engages authentically with others. Authentic leaders have the capacity for self-awareness and self-regulation, demonstrate transparency and consistency, respect the diversity and development of others, and promote honesty and trustworthiness.
There is a lot of information floating around, and each has a point. But the final question is, "So what do you do?" and then act on your own answer to that question.
I believe that the essence of leadership is "to continue to act toward visions and goals that make a sustainable contribution to the development of the organization and society, while deepening communication and collaboration with others based on one's own sense of values. I will continue to learn so that I can acquire life-size leadership that I can speak confidently in my own words.