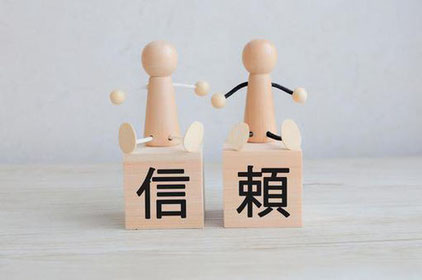 I am Yoshida, president of Yamada Shusei Ltd., a professional apparel garment repair group in Nagaoka City, Niigata Prefecture. 
Ten months have passed since I started blogging on September 6, 2022. Now I am at the top of Google searches for "Nagaoka Manager Blog," "Niigata Prefecture Manager Blog," and "Apparel Manager Blog.
This means three things to me.
1) Growing trust with your readers.
 When we started, what kind of information were we sending out and to whom? It was not always clear. However, since I am a first-year president myself, I have continued to keep a record of my thoughts and feelings as a record of my growth. As a result, I think the trust between me and the readers of my blog is gradually growing.
(2) Google appreciates my diligent and diligent attitude without giving up.
 I am not good at appealing to people, but I like to put my thoughts together and write them down. I am not a showy person, but I am glad that Googole recognizes me and I realize that my efforts are rewarded.
3) It reinforces my identity as president.
 Another way to put it is that it increases my credibility with myself. In fact, this is probably the biggest thing. I felt very uncomfortable writing a "management blog" at first, but I have finally begun to feel that my "management perspective" is gradually becoming more defined as I continue to write. In other words, "Yoshida is known as "◯◯," and this leads to confidence and joy.
 Being the top in your niche is important in both management and sales.
「When I have a problem, the first thing I think of is Yamada Shusei!」
「In the end, I rely on YAMADA!」
We will continue to do our best so that we can respond to the voices of our customers more and more!