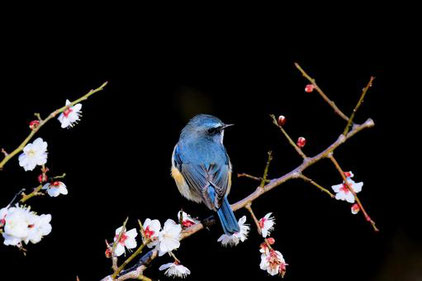 I am Yoshida, president of Yamada Shusei Ltd., a professional apparel garment repair group in Nagaoka City, Niigata Prefecture.
The fairy tale "The Blue Bird" by Maeterlinck and "social constructivism" have something in common. It is that "what is important is right next to you. In other words, the message is "The world can change depending on you! is the message of the "Blue Bird" and "Social Constructivism.
The ending of "The Blue Bird" is...
When (the main characters) Chiruchiru and Michiru wake up, they are at home. But, strangely, it looks more sparkling than before. Chiruchiru looked at the cage and saw a blue bird. We went a long way to look for it, but it was here, wasn't it? Chirchir realized something important.
Social constructivism, on the other hand, is the idea that "various people, things, and events in the world exist because people recognize them. It has been the focus of attention in fields such as sociology, psychology, and education.
For managers, understanding the concept of social constructivism is an opportunity to review their own values and sound organizational development.
Because no matter how difficult it may be to improve the current situation, the point is not the situation as it appears, but rather, "How do the members of the organization, including management, perceive it?"
The benefits of a deeper understanding of social constructivism include the following
 1) Effective for understanding market and customer needs.
 Market and customer needs are not constant, but change. Those changes are created by people interacting with each other. By understanding social constructivism, you can become more sensitive to the voices of markets and customers, and appropriately improve your company's products and services or provide new value.
(2) Effective for promoting communication and collaboration within an organization
 Communication and collaboration within an organization have a significant impact on organizational performance and innovation. Understanding social constructivism enables members of an organization to respect each other's perspectives and opinions and work together toward a common goal or vision.
(3) Respect for self-directed learning and effective in promoting change to a self-reliant organization
 We believe that learners build their understanding by exploring the subject of learning on their own, rather than being taught knowledge unilaterally by the company, supervisor, or instructor. Therefore, management has a role to play in supporting an environment that respects the learner's independence and active nature and allows the learner to think and trial-and-error by himself/herself.
(4) Effective for building a healthy organization
 By reviewing rules and ideas that have been taken for granted through dialogue, evaluation errors and biases caused by assumptions can be eliminated. It also helps to create a healthy organization based on a common understanding among members. For the managers themselves, it is also necessary to reframe their own values, leading to a reconfiguration and reform of the organization based on new values.
Instead of being discouraged by lamenting your own lack of ability or the harsh external environment, turn your mind to what is truly important, which is not far away but close at hand!
The world will change depending on you!