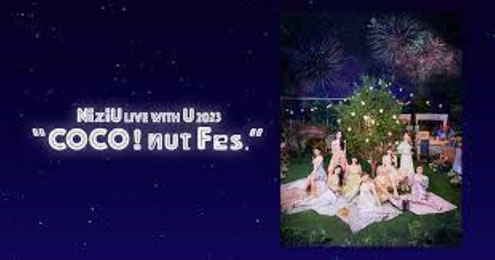 I am Yoshida, president of Yamada Shusei Ltd., a professional apparel clothing repair company in Nagaoka City, Niigata Prefecture. 
 On July 8, my family and I went to NiziU's solo live concert held at Yoyogi National Stadium 1st Gymnasium. Needless to say, the live concert itself was a great success, attracting 10,000 fans ranging from elementary school students to the elderly, but we can learn an important point for the growth of companies from these girls.
The girls usually live in a training camp to become a global idol group. While taking singing and dance lessons in Japan and Korea, they learn a common language and culture, cooperate with each other, and grow together. This process has greatly influenced NiziU's performance and popularity, and can be helpful to the growth of the company in the following ways.
(1) Having a global perspective
 Regardless of the size of a company, it is no longer just about Japan anymore, but also about the world, both in terms of securing human resources and markets. In fact, not only in terms of the economy, but also in terms of abnormal weather and pandemics, we can feel firsthand that the world is becoming smaller and smaller.
(2) Share the same goals
By presenting clear visions and goals to employees and assigning the roles and responsibilities necessary to achieve them, teamwork can be enhanced.
3) Positive communication
Communication can be promoted by allowing employees to interact with each other on topics outside of work and by organizing dinner parties and recreational activities.
Through communal living, members get to know each other's personalities and hobbies, which in turn enhances communication and cooperation, resulting in continuous team growth and performance improvement. I feel that this is a good cycle that keeps NiziU fresh and attractive to fans.
The fans are happy to see that NiziU is alive and shining as an attraction to them. And the joy of the fans motivates NiziU to grow and deliver a better version of ourselves to our fans. I believe that an ideal relationship based on the exchange of "appreciation" and "respect" is an important point for the growth of a company.
By the way, I'm a "fan of the whole group" .
I would like to apply the "energetic energy" I received at the live concert to my work from tomorrow.